Under Pressure
Avoiding Scams
Idiom 13
Managing Arthritis
Meet the Data Ethicist
Poor Sports
Parents who rage at their kids' sporting events
for The Wall Street Journal
The Mind-Gut Connection
Opener for MONITOR ON PSYCHOLOGY
The Mind-Gut Connection
Cover for MONITOR ON PSYCHOLOGY
Contact Sport
Glimpse
The MSG Hoax
How the myth of MSG's harmful effects was promulgated.
For Colgate University.
An American Epidemic
Rutgers is New Jersey's Center for Gun Violence Research
The Measure of a Man
Diversity Benefits the Privileged
Idiom #7
Idiom #10
The Dover Sun House
Built in 1948, first habitable building heated entirely by the sun.
-for the Boston Globe
Fathers, Sons, and #MeToo
How fathers can talk to sons about relating to women.
for The Wall Street Journal
Idiom #12
Idiom #6
Self Deception
Idiom #4
Can Women Prevent Alzheimer's with Estrogen?
-for The Wall Street Journal
Idiom #1
Adult Children Returning Home
Gene Editing
Divers
MS. OCASIO-CORTEZ GOES TO WASHINGTON
Dealing with Loss
for The Wall Street Journal
Taking a Mental Health Day
for The Wall Street Journal
Waiting for Mueller
Innovation
part of a series for Teachers College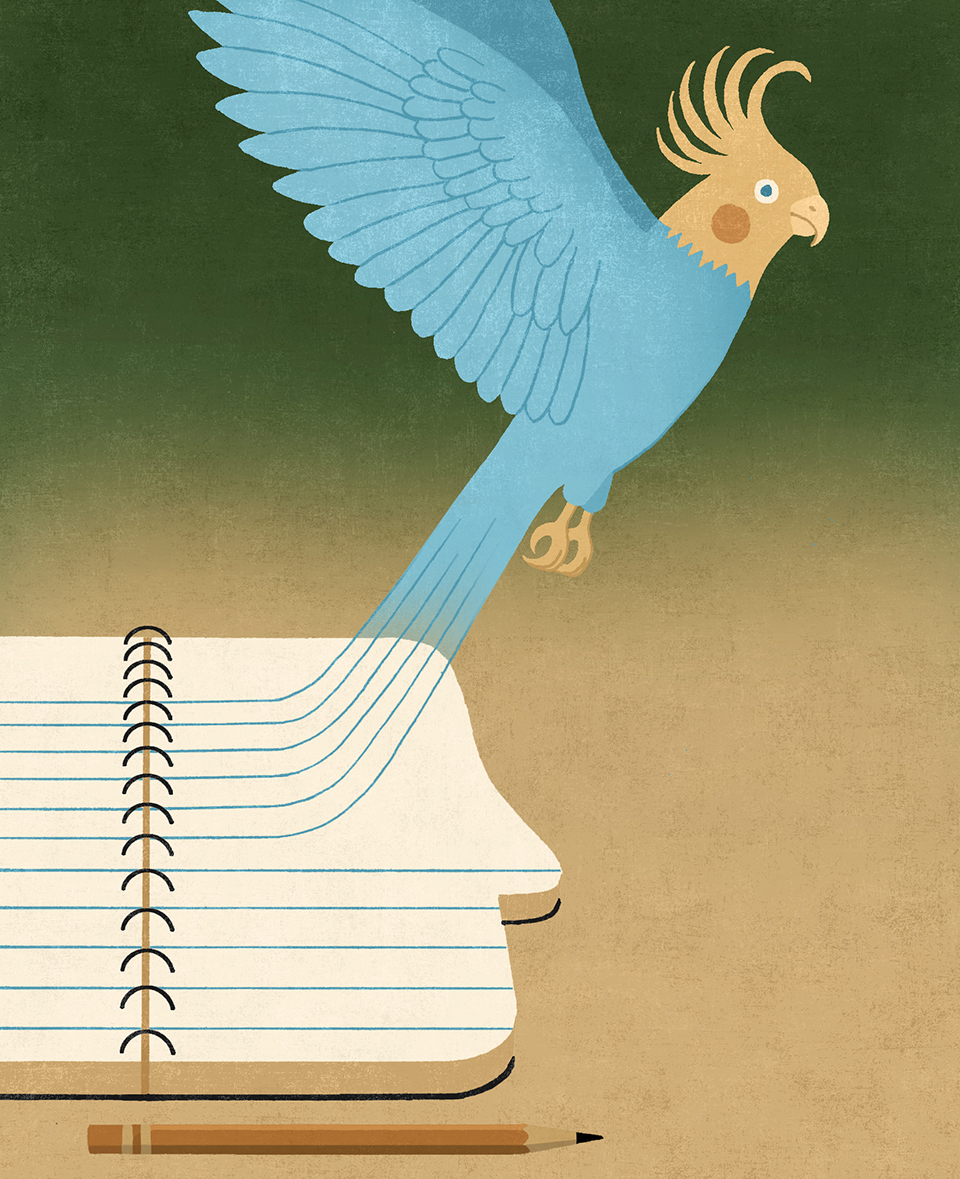 Original Scholarship
Part of a series for Teachers College
Opportunity
Cover of the McKinsey Compendium
Impact
Part of a series for Teachers College
Robert E. Lee
Daring Thought
part of a series for Teachers College
Eurozone Crisis
Part of a series for The Milken Institute
The Problem with "Buybacks"
for The Wall Street Journal
Research
Part of a series for Teachers College
Collaboration
Part of a series for Teachers College
Idiom #2
Idiom #3
Pondering Immigration
Growth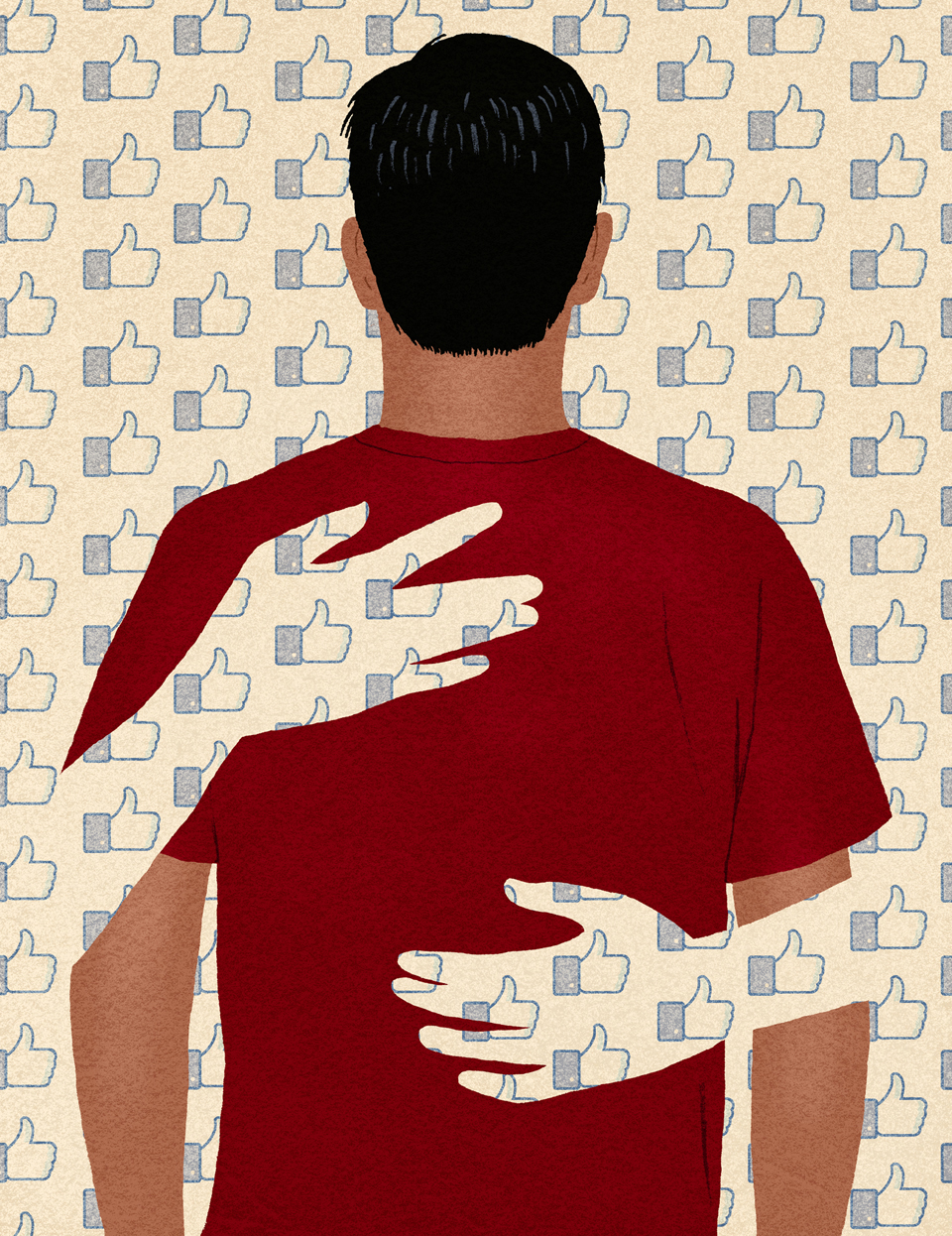 All You Need is Likes
Personal piece about Social Media.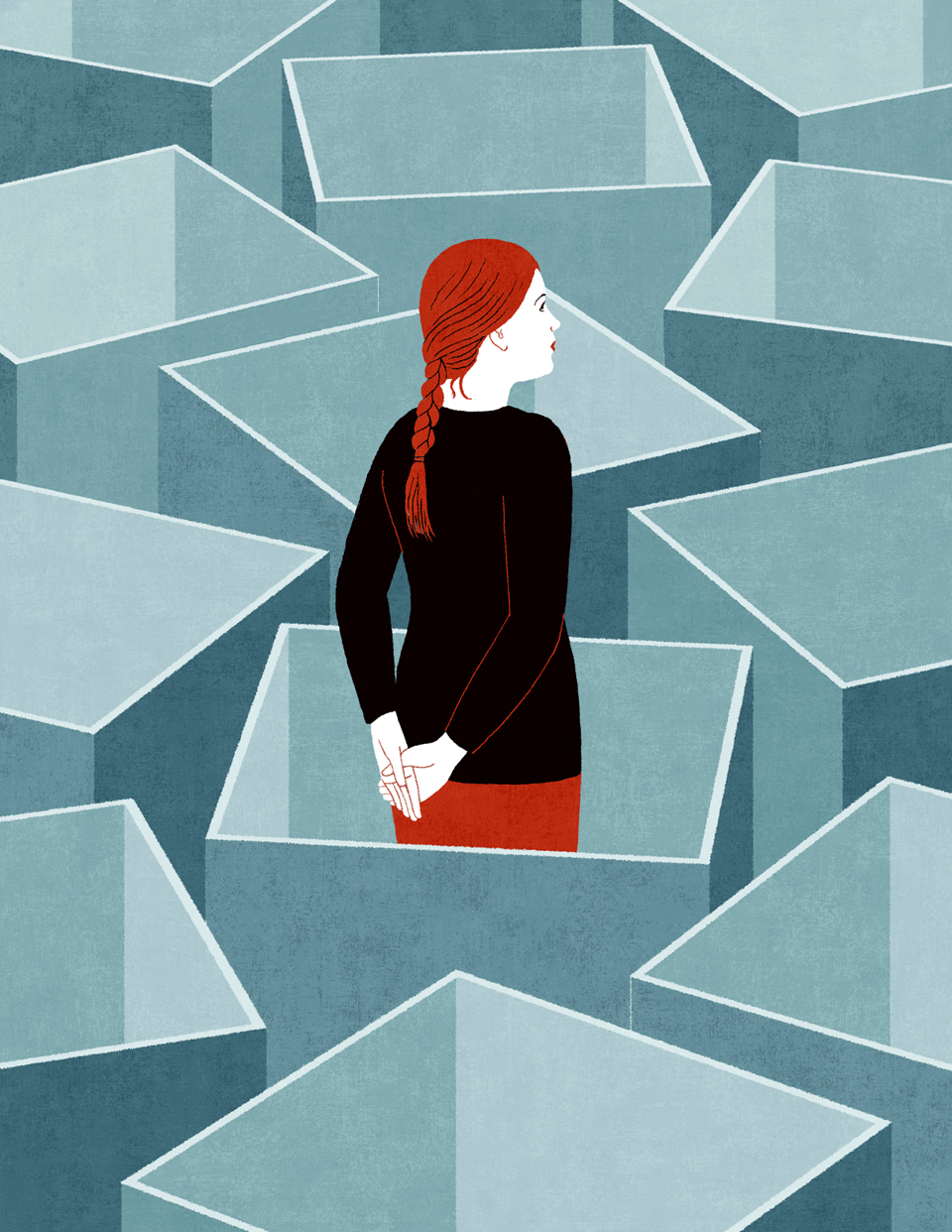 Outside the Box
An article for Brigham Young about the importance of getting out of our ideological comfort zones.
Driven to Distract
Editorial for the New York Times
Mass Shootings
Editorial for The New York Times
Revising the DSM
For Columbia School of Medicine
Social History
Book report for the Boston Globe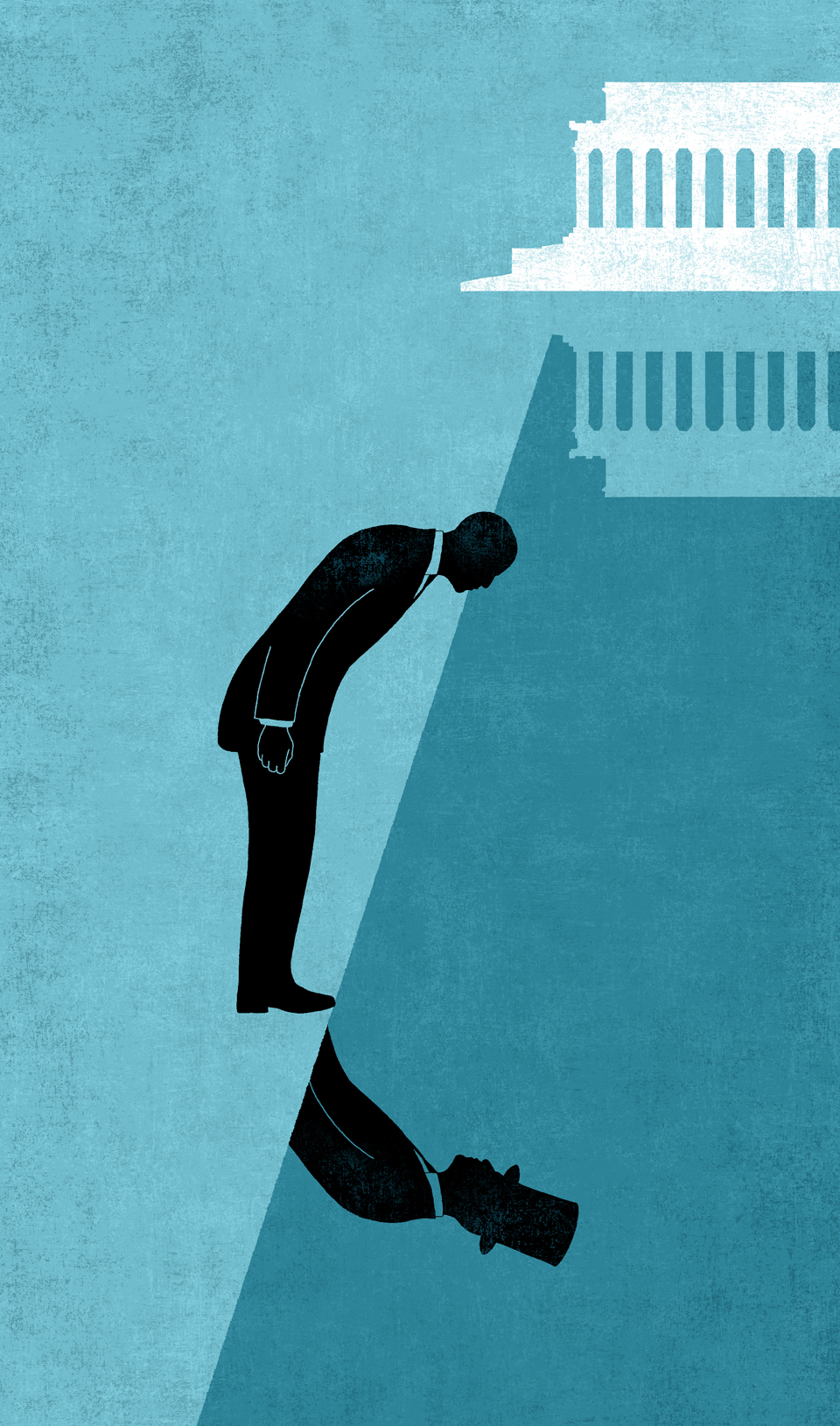 Reflection
Part of The Obama Legacy Project for The Washington Post.
This project has been nominated for an Emmy Award.
Turning the Page
Part of a series for Columbia University on
bringing education behind bars.
TO RUSSIA WITH LOVE
Unholy Icon
Moral Rot
MONSTER
Populism
Putin's Matryoshka
More topical work can be seen here:
Unravelling Chronic Pain
Adrift
For an article about the new administration's immigration policies
PRINCETON
Fake News
Sexual Harassment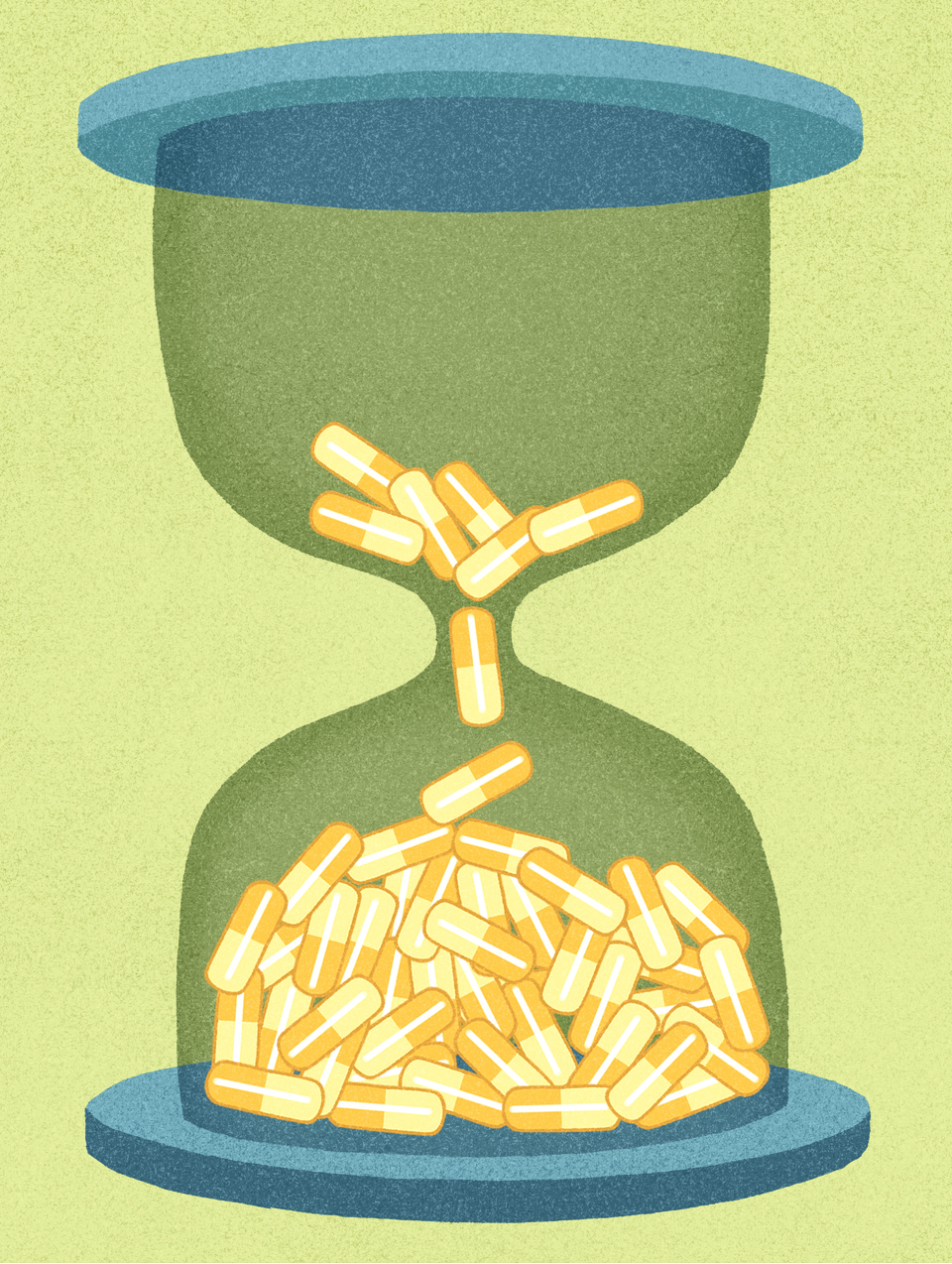 Expired Medication
Men and Loneliness
The Importance of Connection
for Web MD
Race and Class
Fake News
Harnessing the Power of Big Data
Discord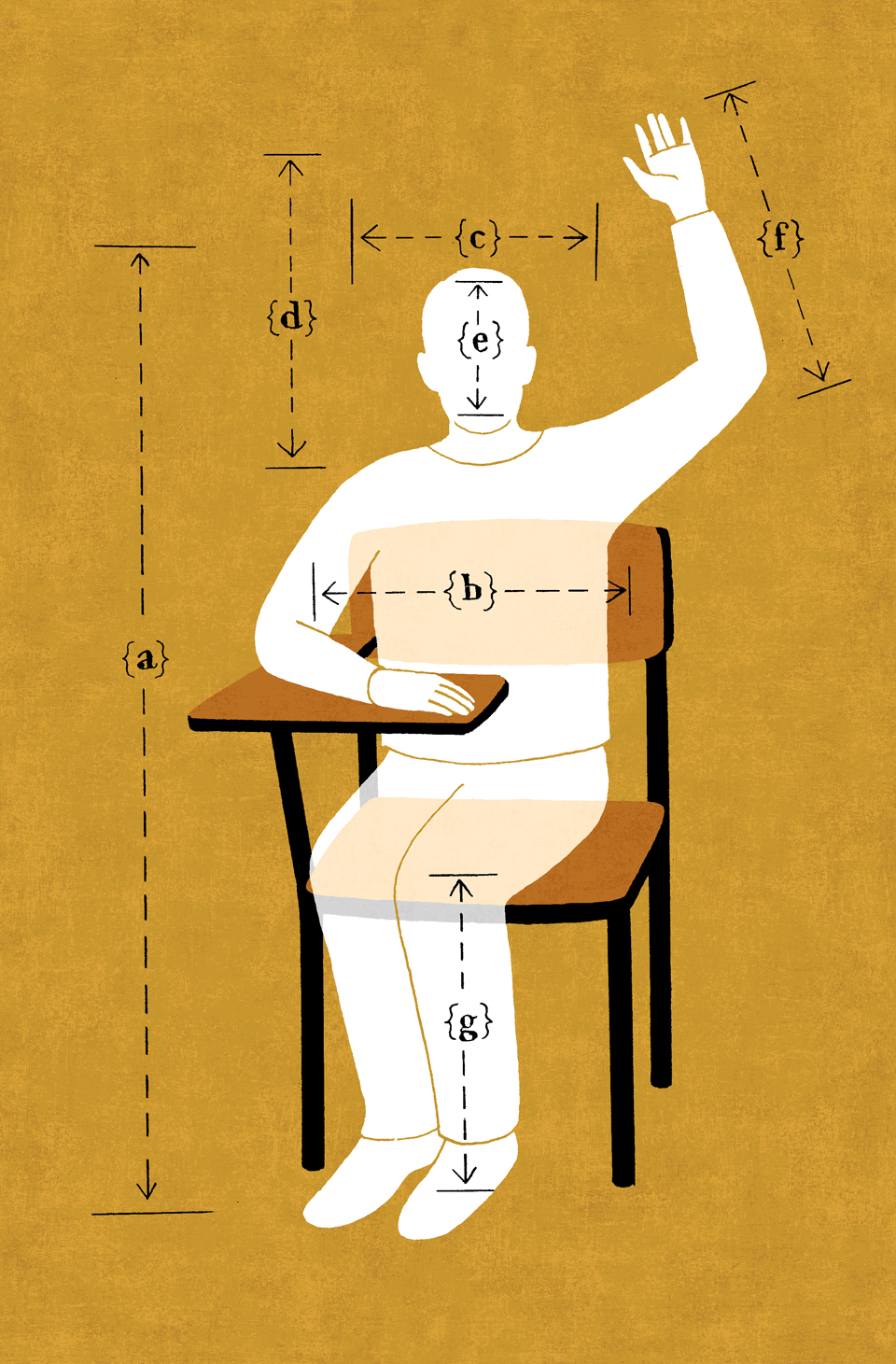 Measuring Intangibles
For Columbia Business School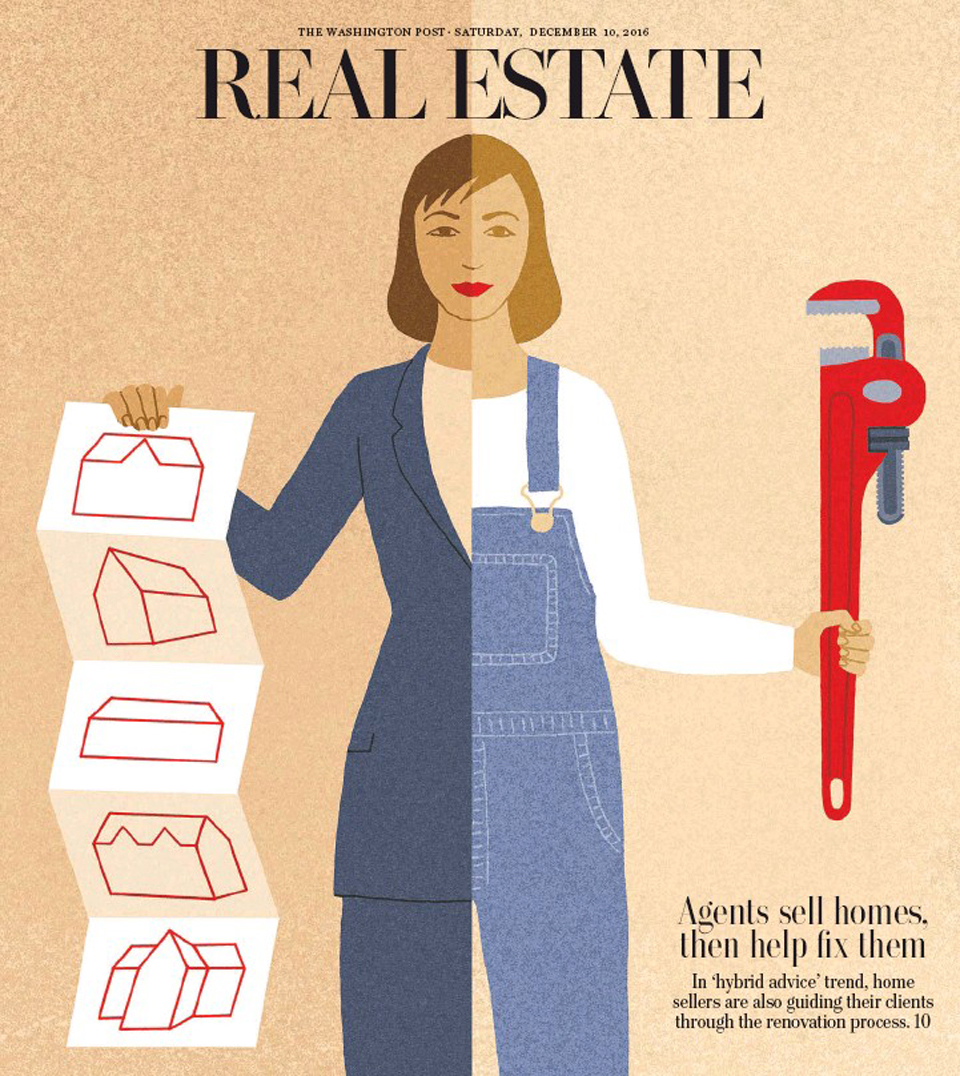 Hybrid Advice
Agents sell homes and help fix them up.
Washington Post
Self Promotion
Visual Novelty
From a series on how the brain processes visual information.
for University of Southern California
Model Makeover
About the expansion of a home construction company
for BUILDER magazine
INDEX FUNDS vs MANAGED FUNDS
for Kiplingers Personal Finance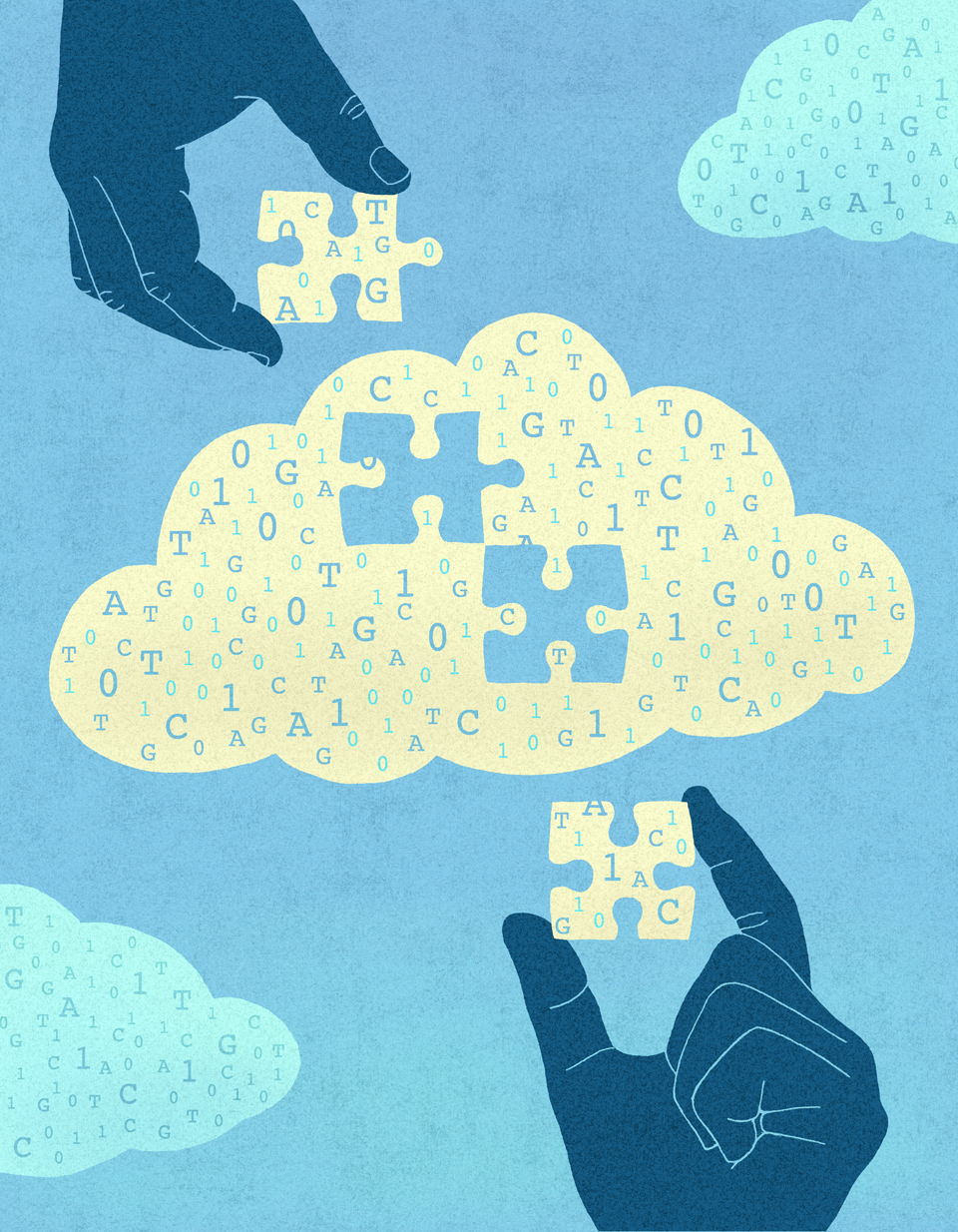 Bioinformatics
Gathering and saving biological data
for Discoveries Magazine
Portrait of the Danish poet Mariane Koluda Hansen
for Hammer and Horn Productions
Cover of spoken word CD
for Hammer and Horn Productions
Tensions
Part of a series for Le Monde on the US elections
Obama's Challenges
Part of a series for Le Monde on the US elections
Opposition
Part of a series for Le Monde on the US elections
Unequal Access
Office Bullying
Memory
Sideshow #48
This Year's Model
Restoring Civility
About how seniors can influence a modern trend toward uncivil behavior. For AARP.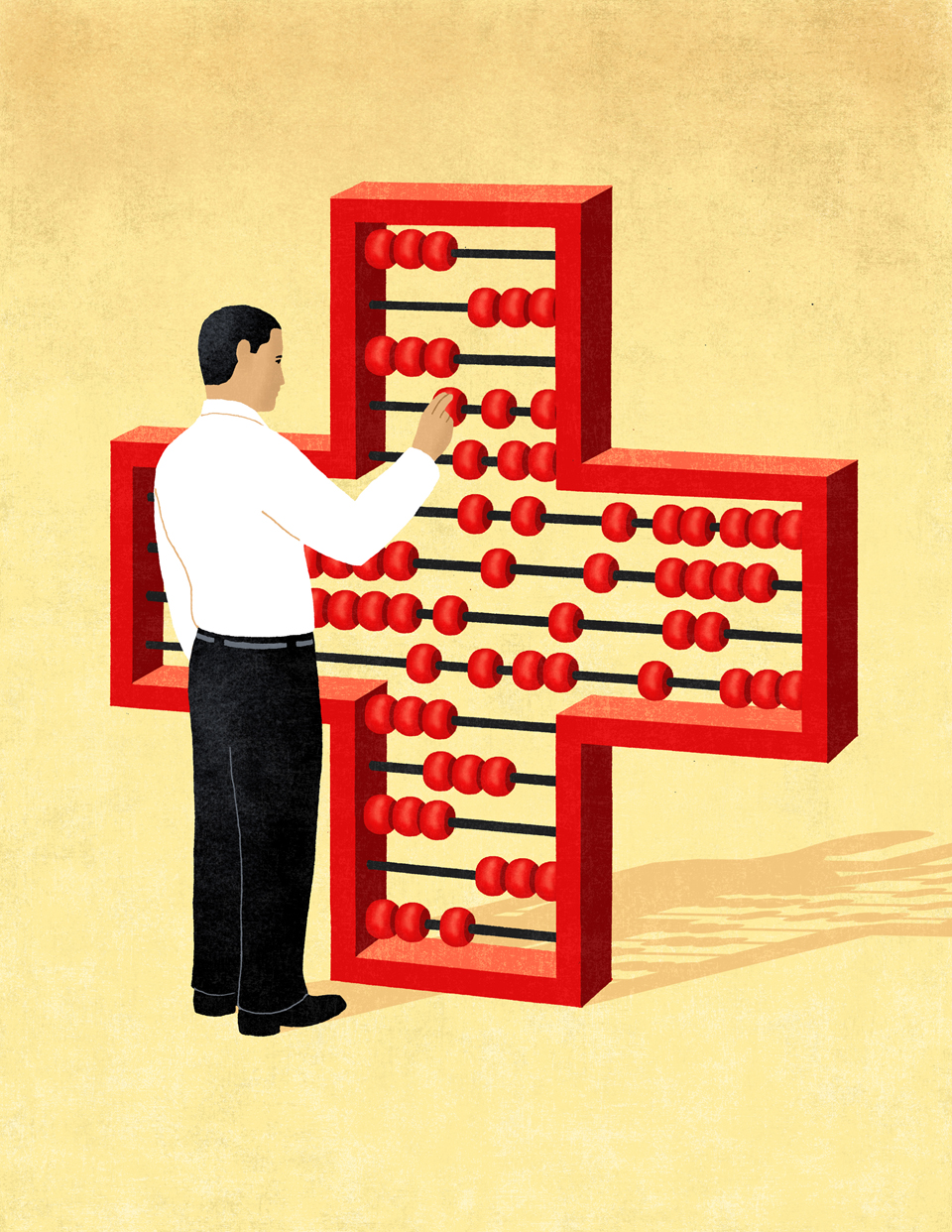 Calculating Risk
Before deciding on a medical procedure, patients need to figure all possibilities into the equation. University of Michigan Medical School.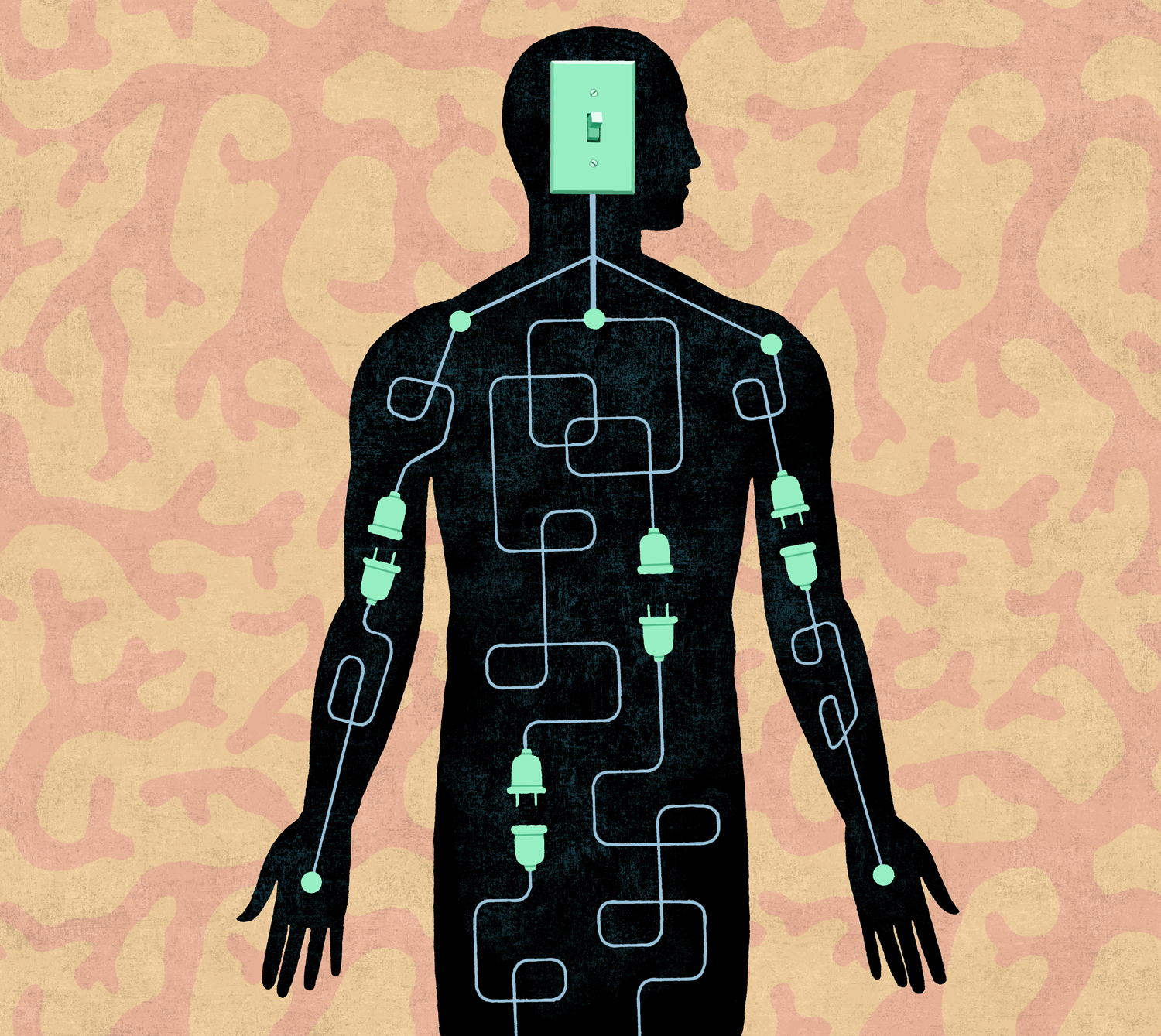 Disrupted Circuit
Doctors at Cedars Sinai are working on cures for neurological diseases.
A New Level of Mastery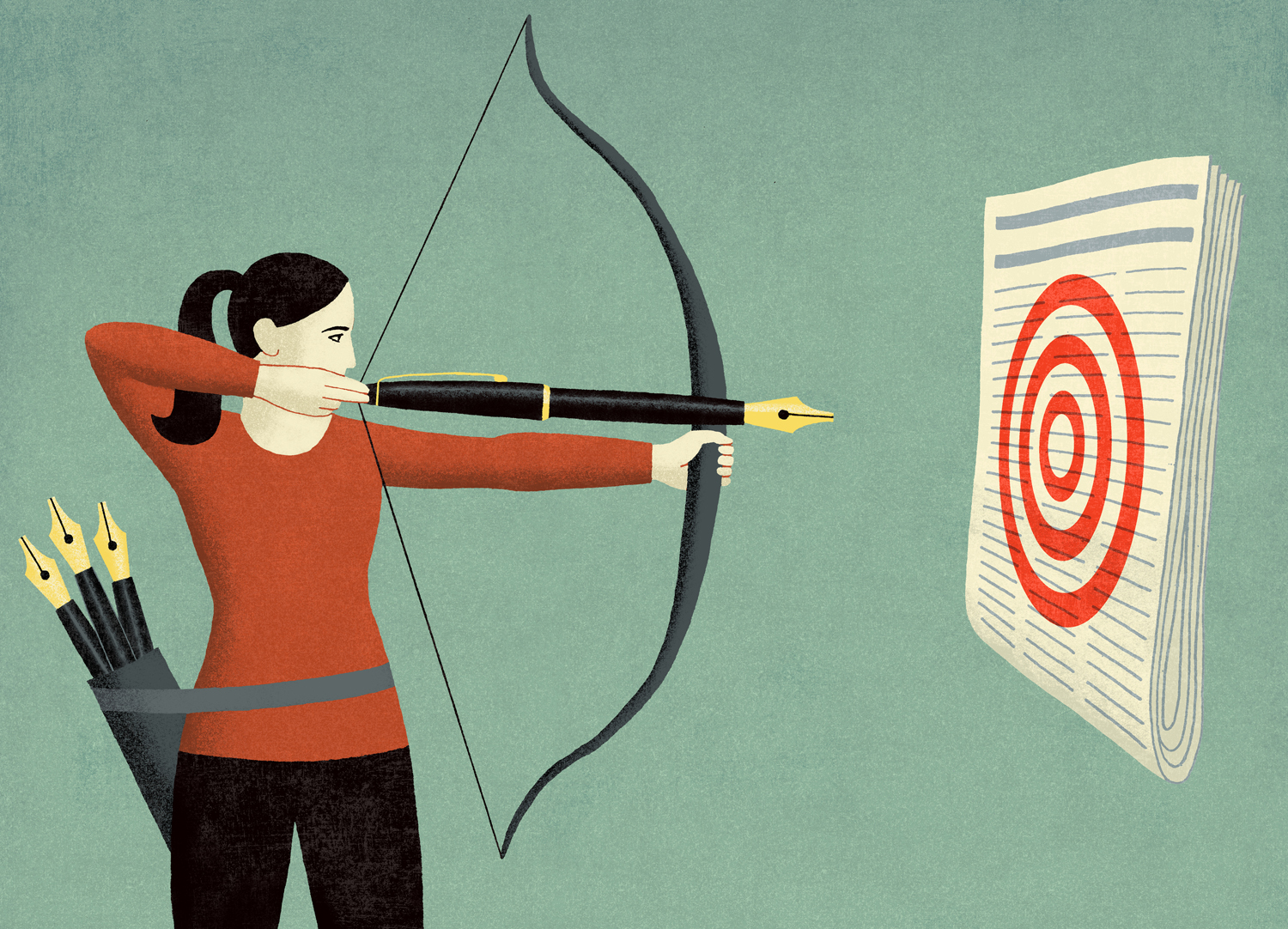 Strong Opinions
An Op-Ed writing workshop at Columbia University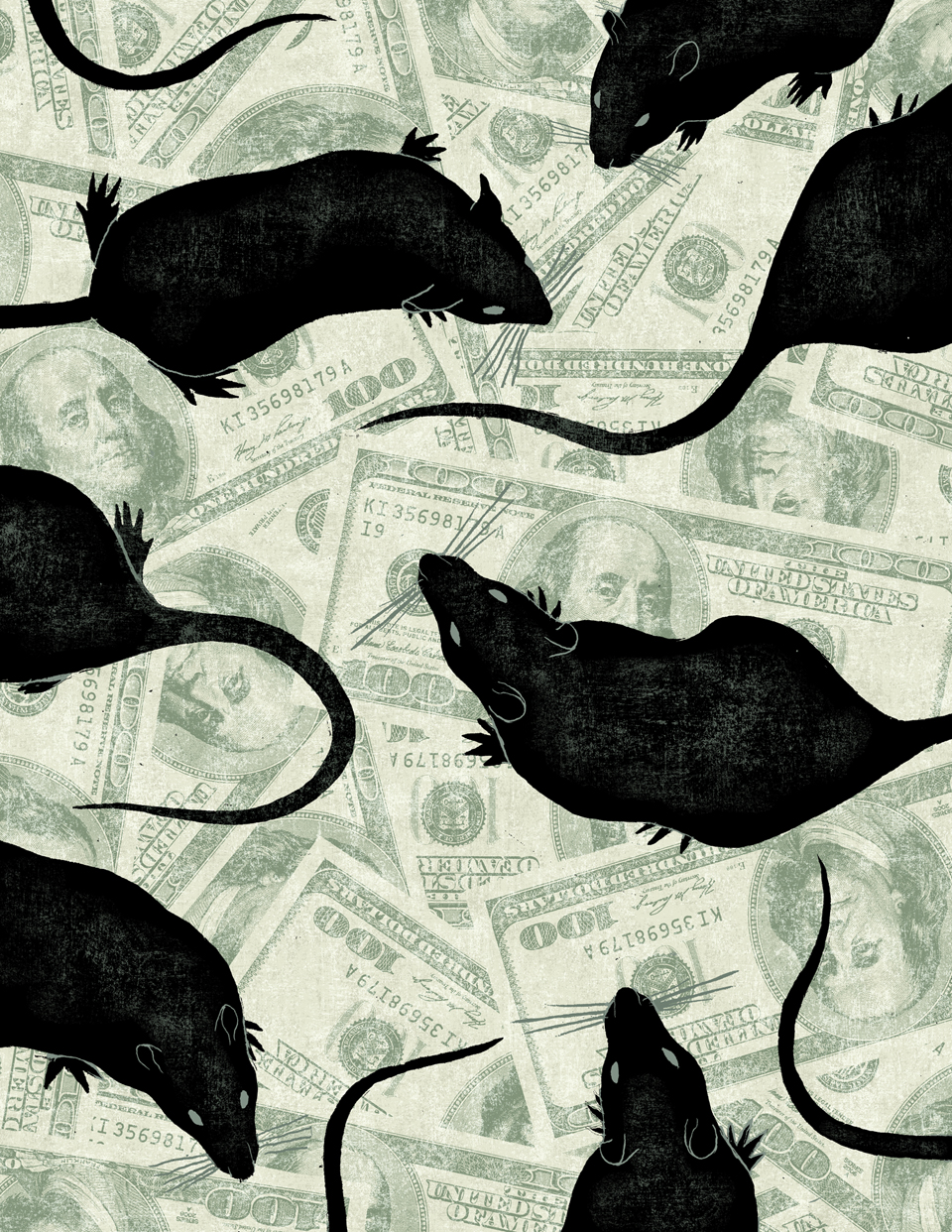 The Candidates
What Good is a Mind that Wanders?
Having a wandering mind may not be such a bad thing. For Columbia Business School.
Psychiatric Nurses
For Johns Hopkins School of Nursing
Free Speech on Campus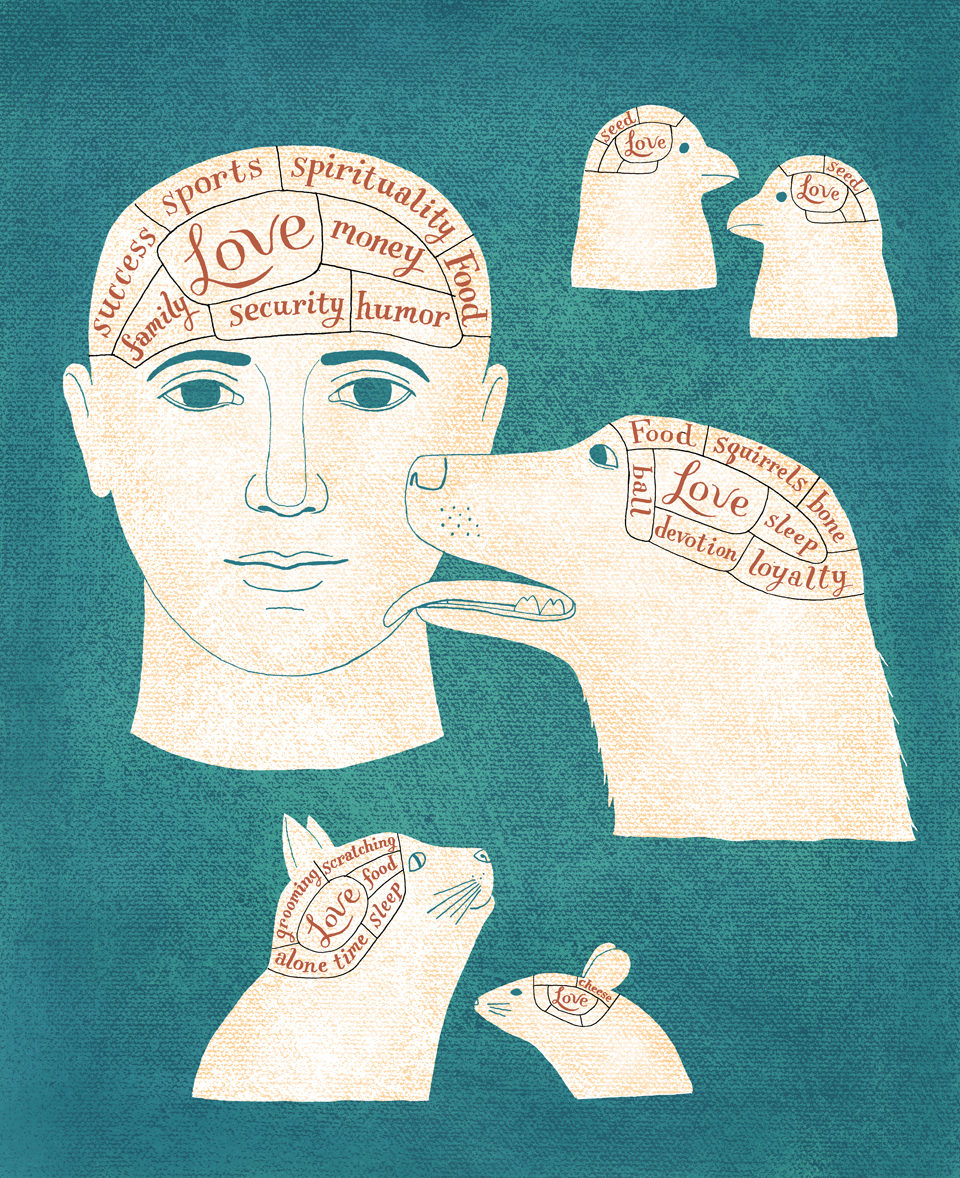 Do Animals Feel Love?
for Mysterious Ways Magazine
Be a Man
Suicide
About suicide among the baby boomer generation. For Rutgers.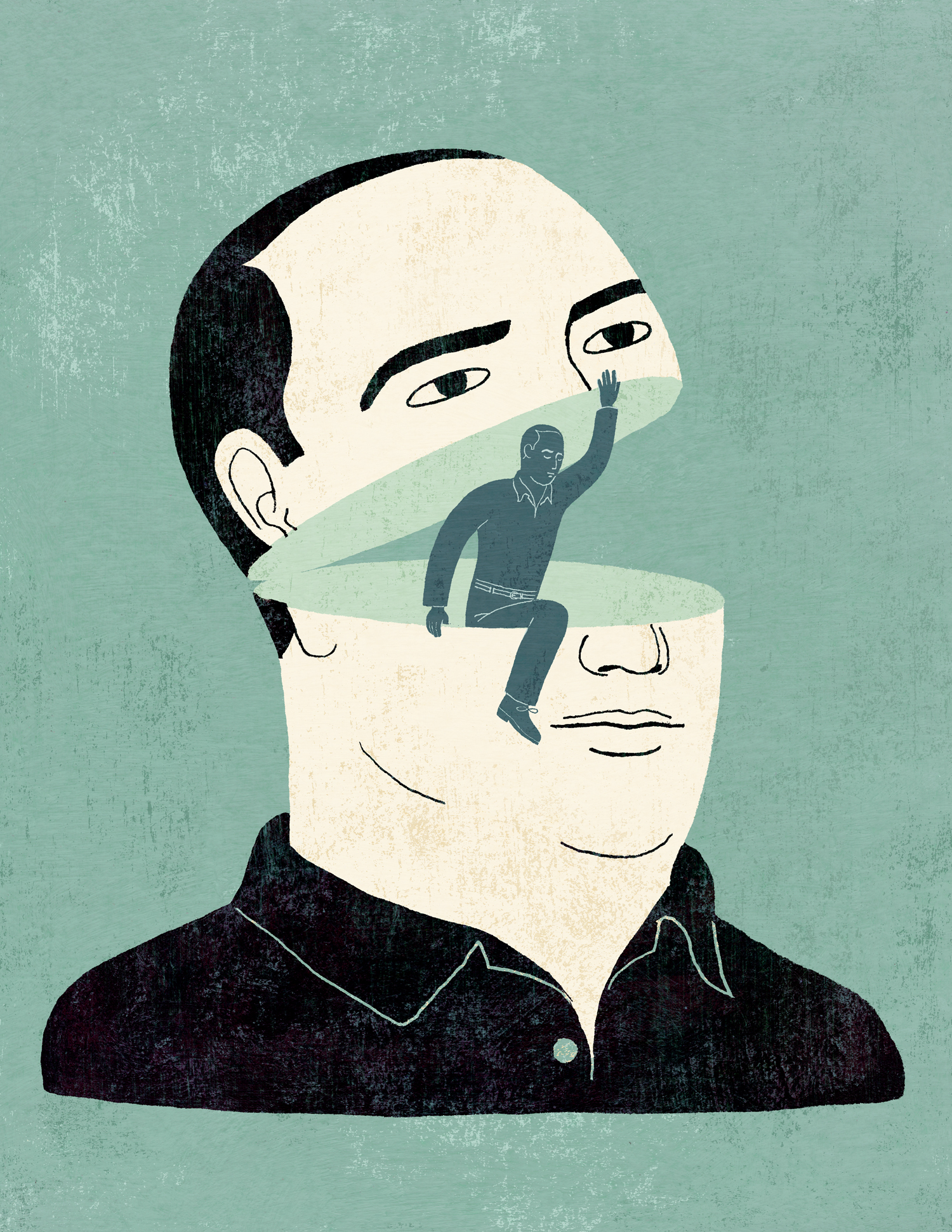 Escapist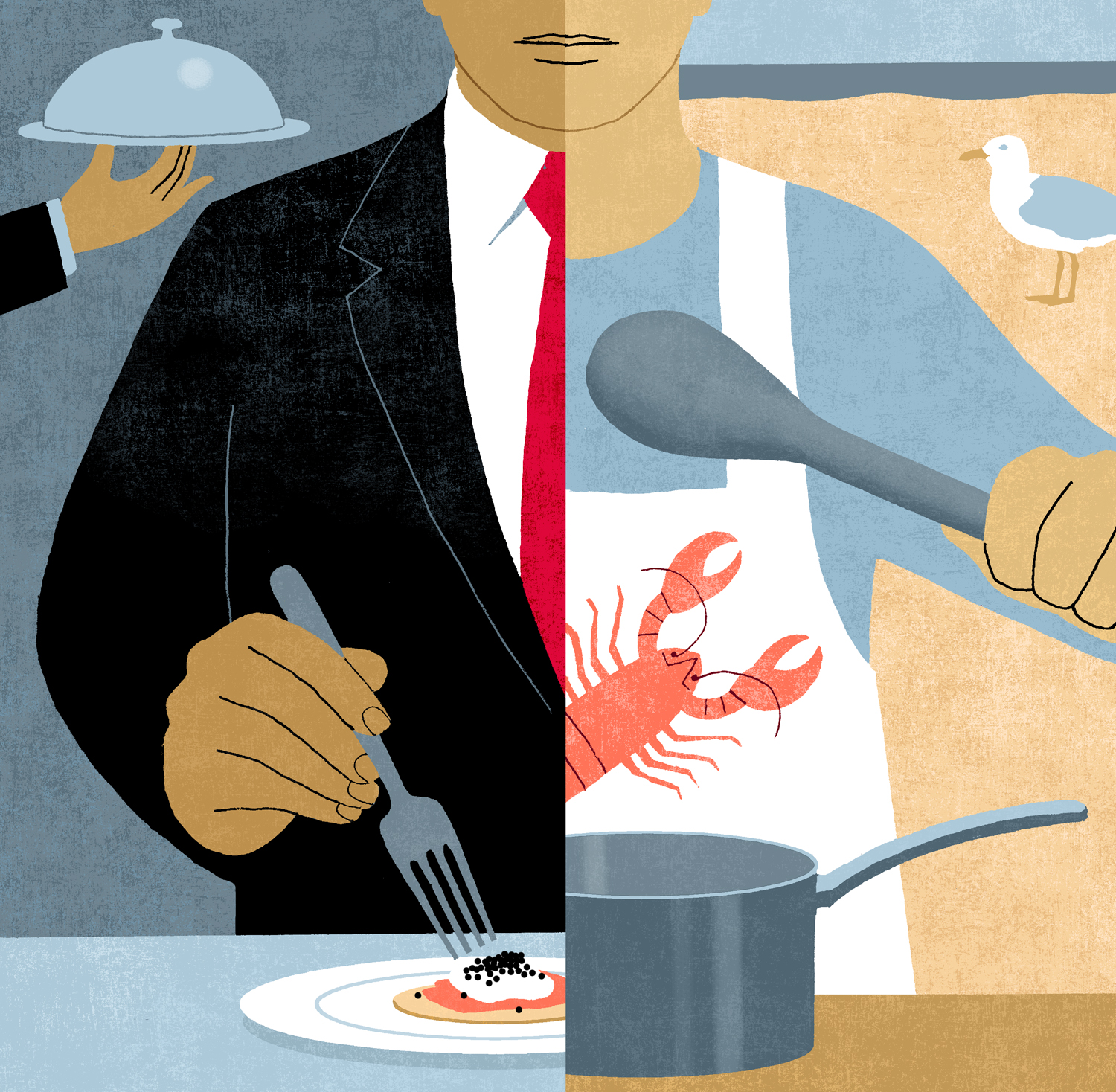 Restaurant Critic on Vacation
Taming
Taming the beast of Fraud for Internal Auditor Magazine
Divorce and the Church
Lobbyists
One of 25 illustrations for the Columbia Business School's Centennial Anniversary. This one was about how Government helps those with the most money and power at the expense of the rest of us.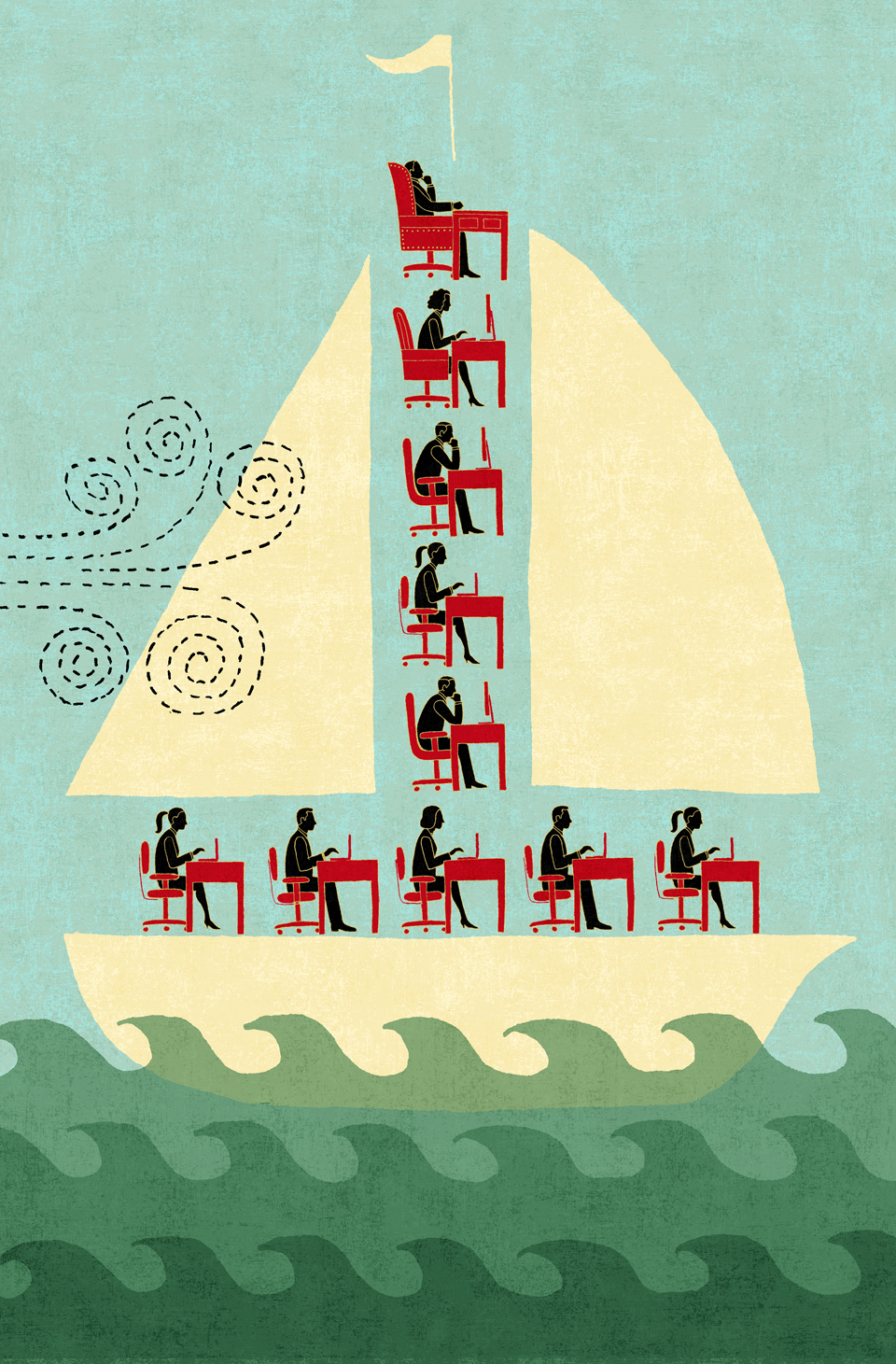 Horizontal and Vertical Hybrid
The beneficial effects of combining horizontal and vertical management structures. Columbia Business School.
Social Media Self Promotion
In social media, we are the heroes of our own narratives. For Columbia Business School.
Yin Yang of IT and Marketing
One of a series of white papers for Adobe. This was about the merger of Information Technology and Marketing.
Experience Speaks
A career development program at the Grove College fosters links between advisory boards and students - BizEd Magazine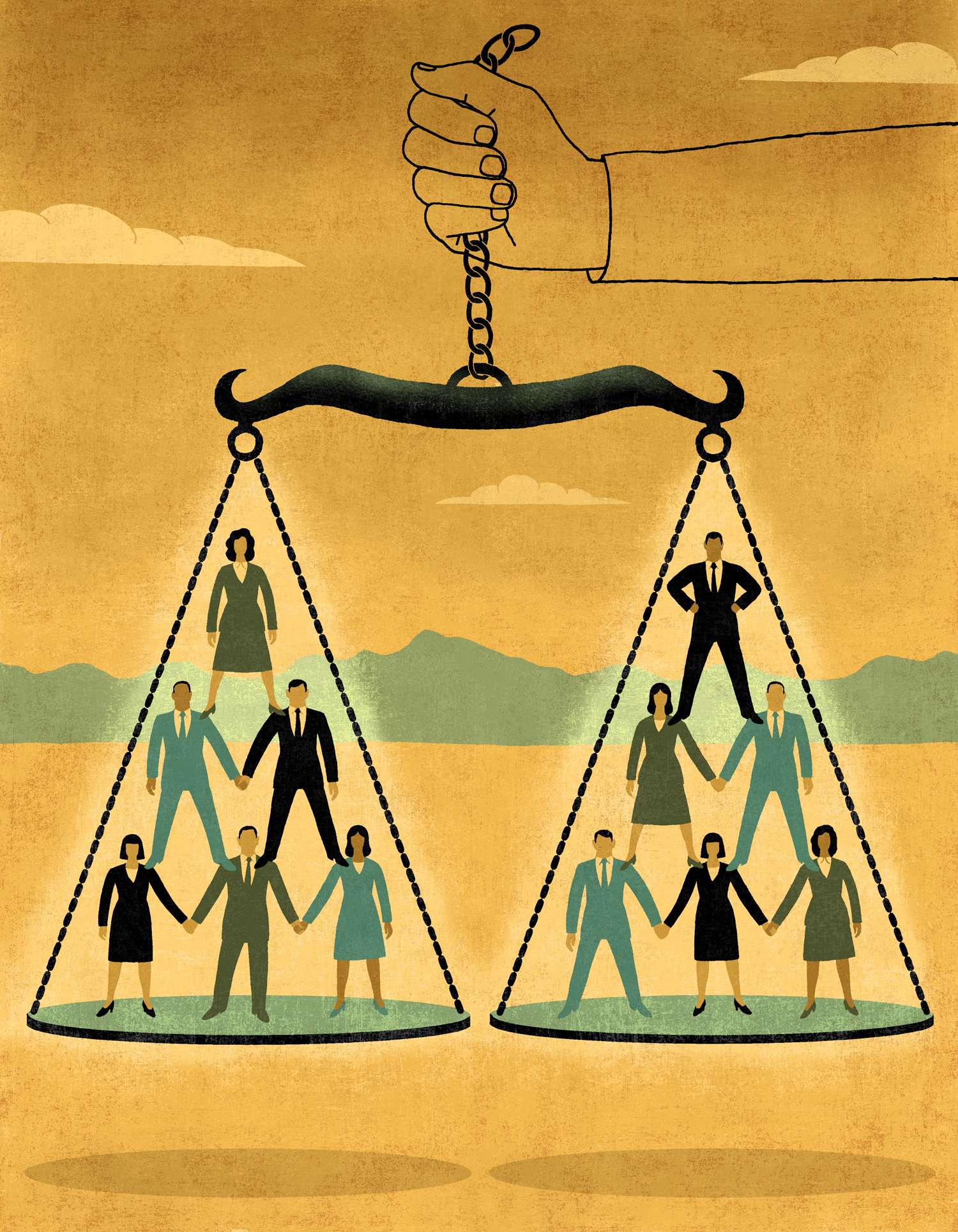 Top Lawyers
The Best Lawyers in Denver. 5280 Magazine.
Wurst
Logo for a German Beer Hall and Restaurant
Nursing and Climate Change
Dangerous Rhythms
Immortalized
Great Minds Don't Think Alike
For Teacher's College about the varied research interests of their faculty.
Librarian
How Librarians help students find just the right book . For School Library Journal.
Disruption
About new laws concerning approval of patents. For American Lawyer.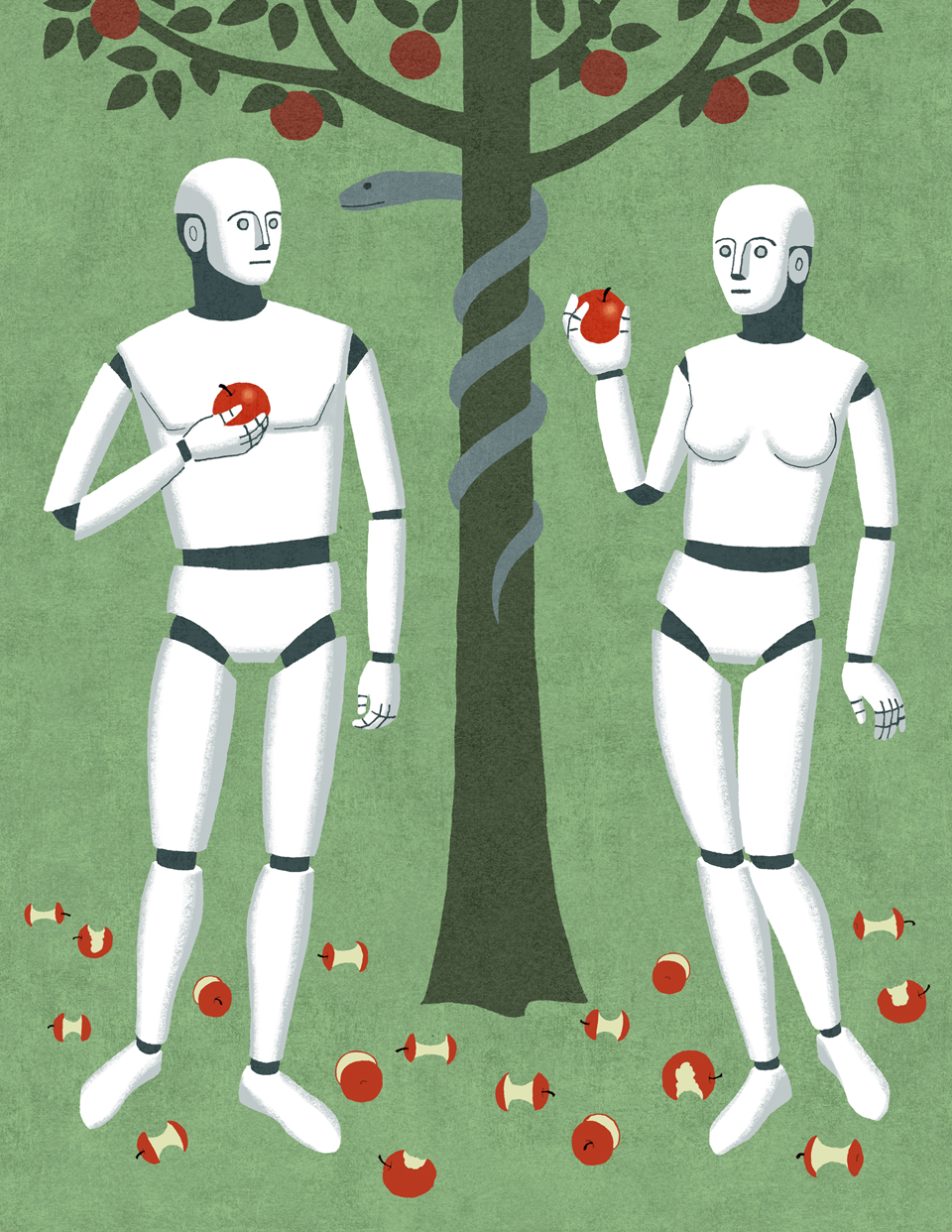 The Tree of Knowledge
Search Engine
Part of an Advertising Campaign for Trent University in Toronto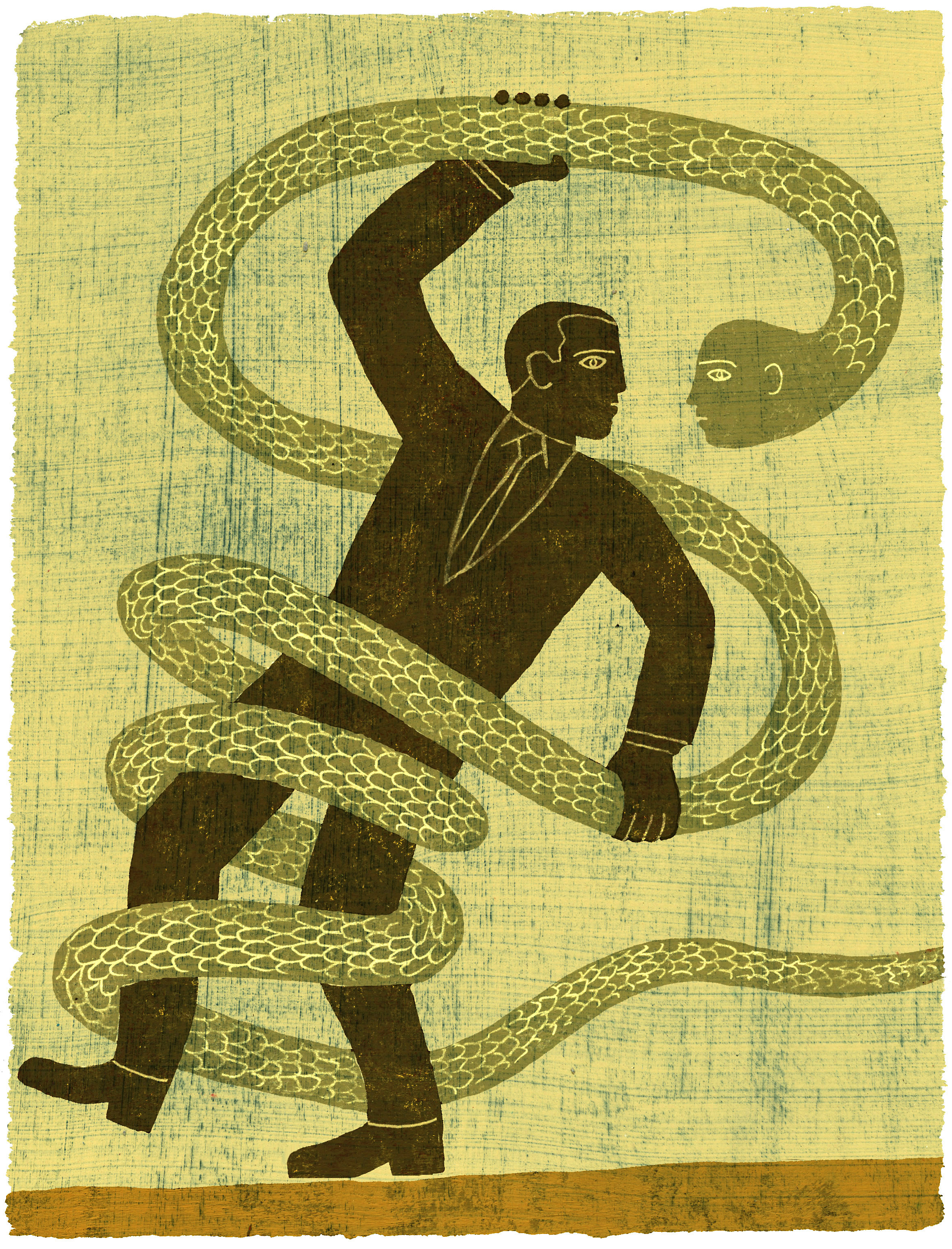 Struggle
Personals
Academy Election
For the Hollywood Reporter
Resilience
Students overcome challenges by reaching within. Johns Hopkins.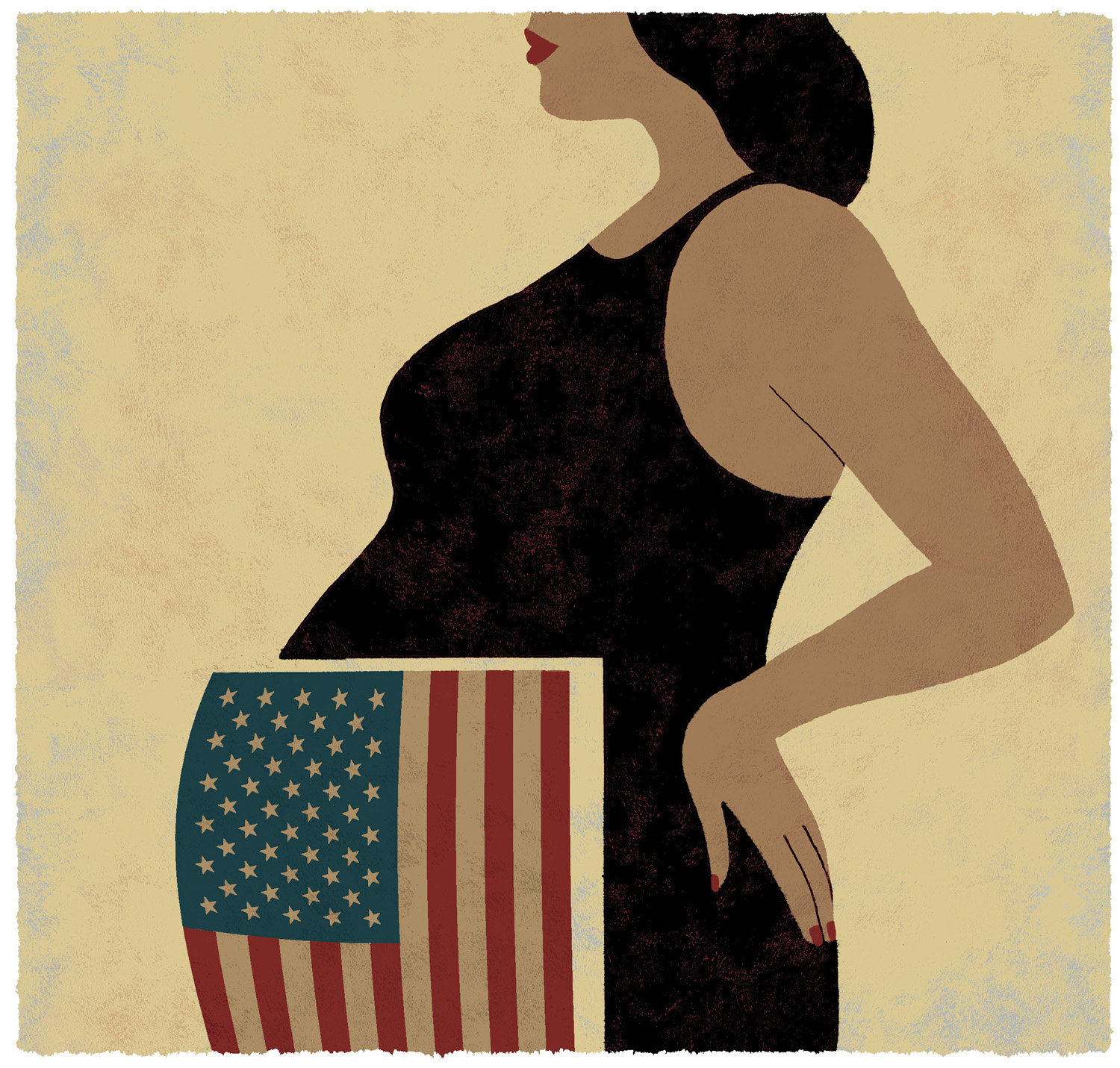 Citizen Baby
About foreigners using American surrogates to establish citizenship. For California Lawyer.
Secrets
About the burden of keeping secrets and its effect on job performance, For Columbia Business School.
Canoe
Fixing Schools
For Commonwealth Magazine.
Carnival 3
Personal piece about narcissism.
Dentist
Book review of 'To Rise Again at a Decent Hour' by Joshua Ferris. Boston Globe.
Thinking Cap
Kidney Trade
Family Breakdown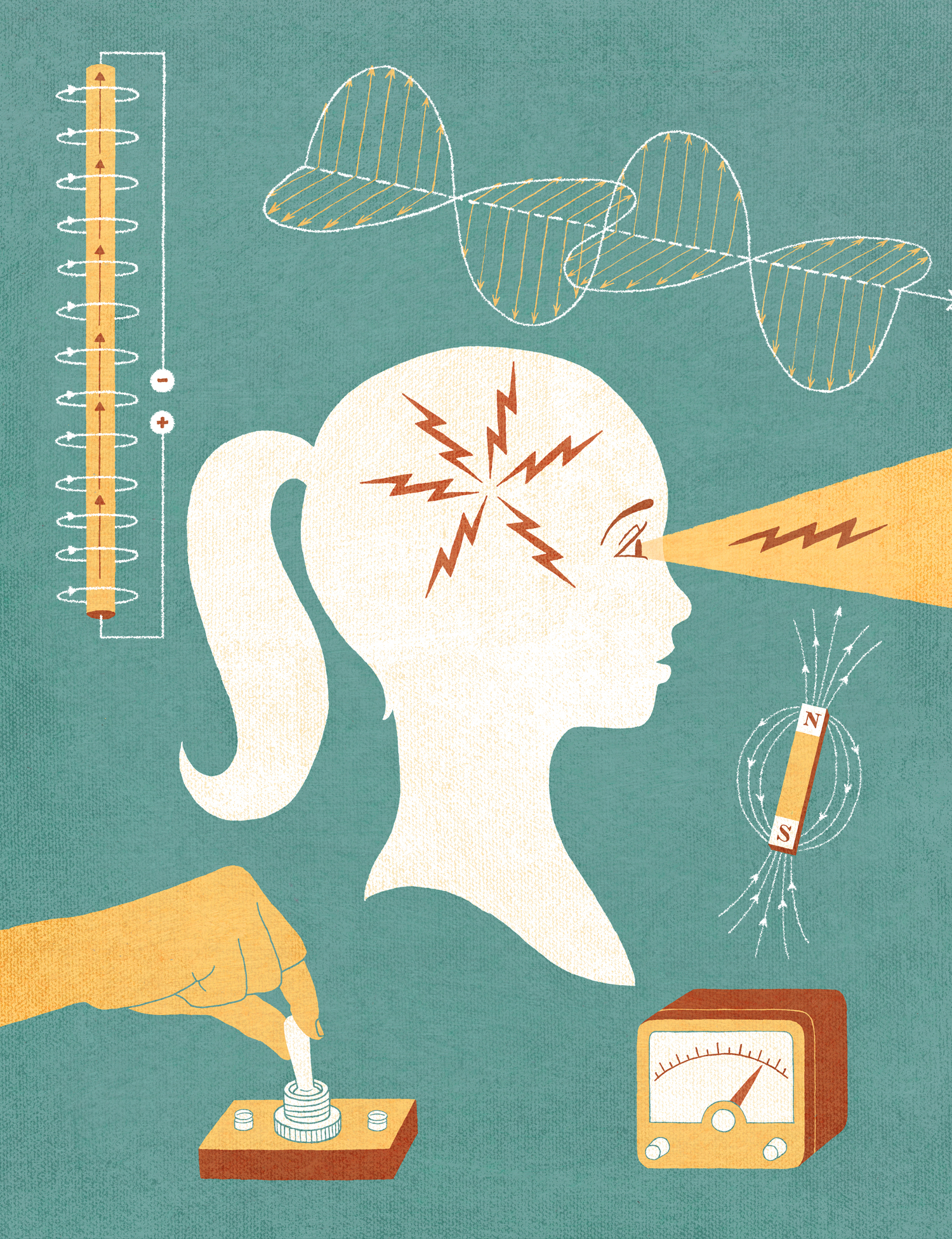 Sparking Interest
About how best to engage students. Cover for School Library Journal.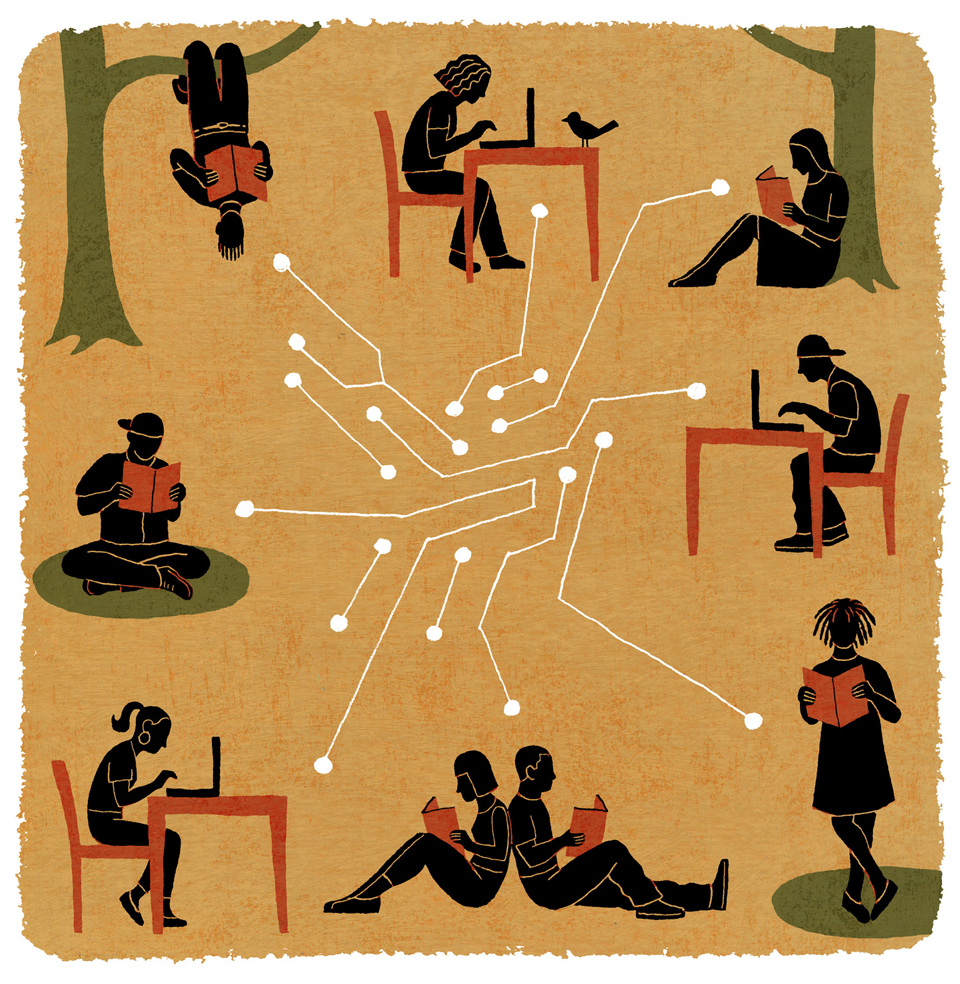 Figment
Figment is a website that allows students to share their writing in progress. For School Library Journal.
How Diversity Can Help the Privileged